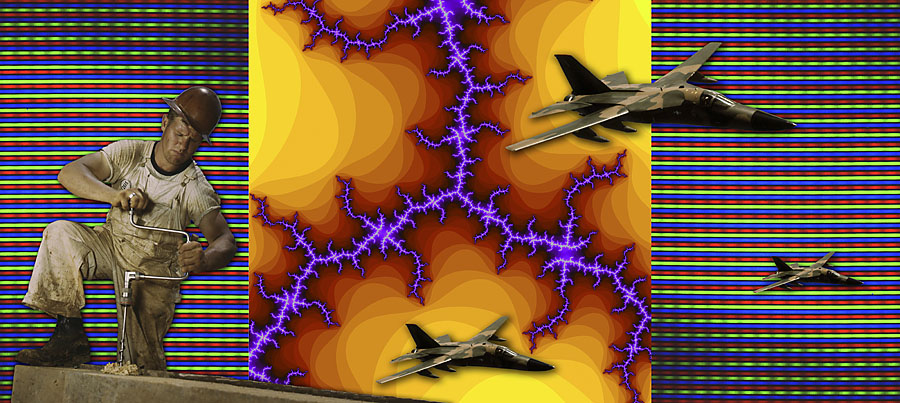 Trouble at the Job Site, Square Root of Five Collage, 2012
Welcome! I create fine art collage, photomontage, paintings, micro- and macrophotography, and abstract photography inspired by the Golden Ratio, Sacred Geometry, and the fractal structure of nature. This website displays over 1,600 fine art images of collages and creative photographs, including one of the largest online collections of microphotographs on the Internet. Also included is supplemental information about Sacred Geometry, the Golden Ratio, and my philosophy of art. Click on the images above or the ENTER links to visit.

This site supports the Lightscapes Webring:


Click Here for Doug's Aesthetics (3.6 Mb)
Click Here for Doug's Essay on Peak Oil (1.2 Mb)
All Images © 2000-2008 Doug Craft Fine Art, LLC
This site is best viewed at HIGH resolution, 1024 x 768 pixels or higher.


DISCLAIMER: Doug Craft Fine Art, LLC, is a limited liability company registered in the state of Colorado. All art created by Charles Douglas Craft and associated copyrights are assets of Doug Craft Fine Art, LLC. This site downloads lots of images. Thumbnails are 15-25 kb each, larger images are 30-75 kb each. Patrons, gallery owners, brokers, and curators may request a CD-ROM version of this website that may be viewed offline more conveniently and quickly.